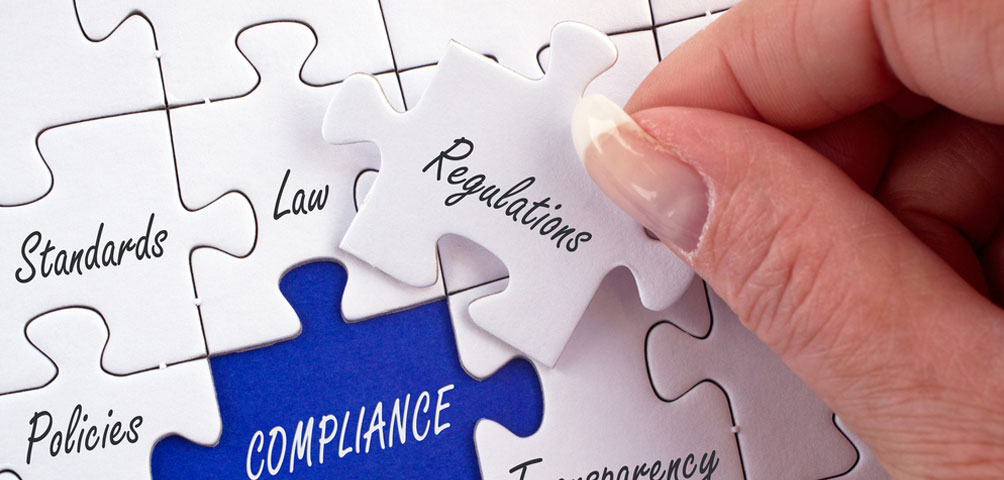 ---
Available Now!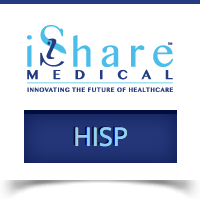 Call 816.249.2555 ext 1
Secure messaging via the Direct Protocol provides the foundation for interoperability or medical records exchange. But, for many healthcare organizations it has been difficult or costly to implement. This is where iShare Medical℠ HISP (Health Information Services Provider) can help.
iShare Medical℠ HISP provides secure exchange of medical records between ID-Proofed entities across a nationwide network spanning more than 71,000 health care organizations, 1.3 million Direct addresses, supporting more than 300 EHRs, and 50 Health Information Exchanges.
iShare Medical℠ works with or without an EHR making it possible to send medical records to entities like post-acute and long term care facilities, ambulatory surgery centers, and patients who might not have an EHR or PHR. EHR's, PHR's and other software programs simply make a call to the iShare Medical RESTful API for HISP Services to handle exchange of medical records. No EHR or PHR? No problem. Use iShare Medical℠ Messaging as a standalone front end tool to immediately exchange medical records. Our users report ROI savings on day one!
Plus, iShare Medical℠ can be used to send a message to multiple Direct addresses, improving care coordination between providers, patients, and insurers including Third Party Administrators and Accountable Care Organizations (ACOs) by informing all authorized parties at the same time!
---
Advantages of iShare Medical℠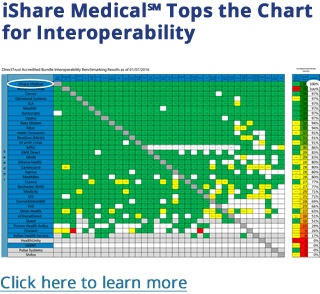 Bi-directional exchange of information between providers and between providers and patients
Proven 100% interoperability within DirectTrust Accredited Trust Bundle HISPs
Nationwide network of more than 71,000 healthcare providers and 1.3 million Direct addresses
Can be integrated with any Direct Enabled Certified EHR system
Don't have an EHR or PHR? iShare Medical℠ Messaging can be used with iShare Medical HISP as standalone software that works without an EHR or PHR
Need to find a Direct Address? Look it up in iShare Medical℠ Provider Directory
Any file that can be attached to an email can be sent and received via iShare Medical℠ HISP
Standards-based exchange including HL7 C-CCD
Messages are encrypted and securely delivered to the addressee
Messages are private and can only be read by addressee
Hosted Direct email at the iShare Medical℠ secure HIPAA compliant data center
Prompt new account activation, usually within a few days
Confirmation of message delivery
EHNAC Accredited Health Information Services Provider (HISP)
DirectTrust Accredited Trust Anchor
DirectTrust Government Trust Anchor
Direct Protocol Compliant
Federal Health Architecture Compliant
iShareIDs are Cross-Certified to FBCA Medium (required under the Federal Health Architecture for Government payers such as Veterans Administration, Indian Health Services, Medicare, and Medicaid)
iShare Medical℠ Accreditations and Standards


Interoperability is about getting the right information on the right patient to the right provider at the right time, every time so that it can be used to reduce cost, improve care and outcomes, and save lives.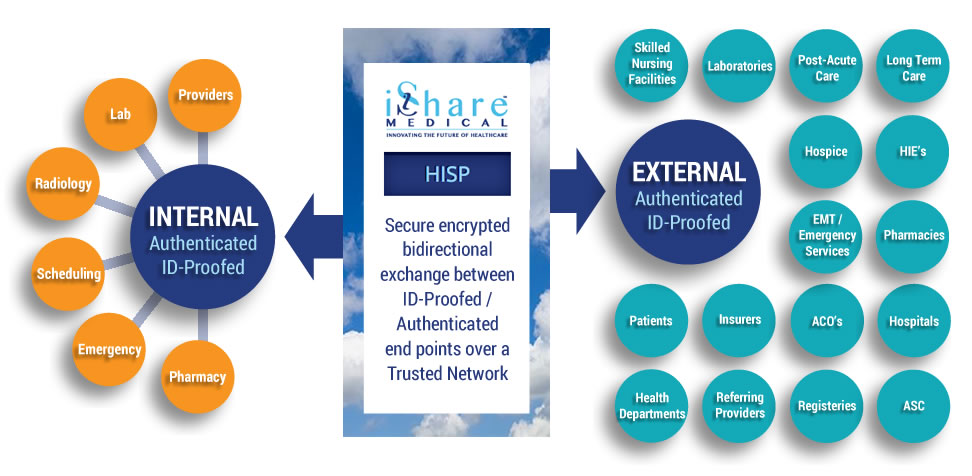 Call 816.249.2555 ext 1 and Start Interoperating Today!